our mentors
Master your photography skills travelling with our mentors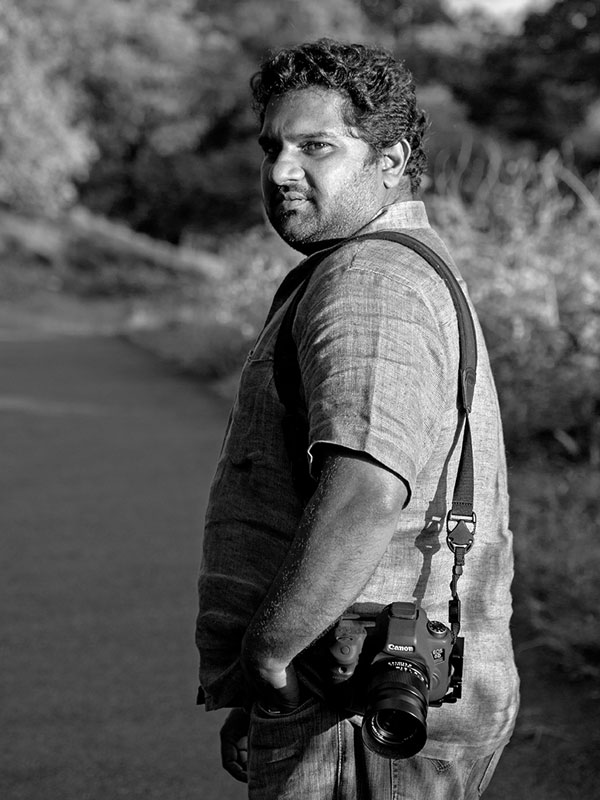 Praveen P Mohandas
Fine Art Nature & Wildlife Photographer,
Mentor in Chief & Director Photography Tours & Projects
Praveen Mohandas, hailing from Thrissur, Kerala, India, is an architect and an accomplished wildlife photographer of the country with more than 20 years' experience in the field of nature photography.
Even though he began with landscapes, people and architecture, he found his final abode in nature photography. After having travelled extensively across India documenting its landscapes as well as rich flora & fauna, he found his destiny in fine art nature photography which is more of an emotional representation of nature. He likes to stay away from easy locations and strives to capture visuals in a unique way. His wild art monochromes, presently considered to be his signature, boasts a unique artistic reflection of the time he has spent in nature.
Praveen's hard work and dedication has earned him numerous awards and accolades. His images have appeared in various books, national dailies and magazines of repute. He has served on the jury panel for many national and international photography competitions/exhibitions.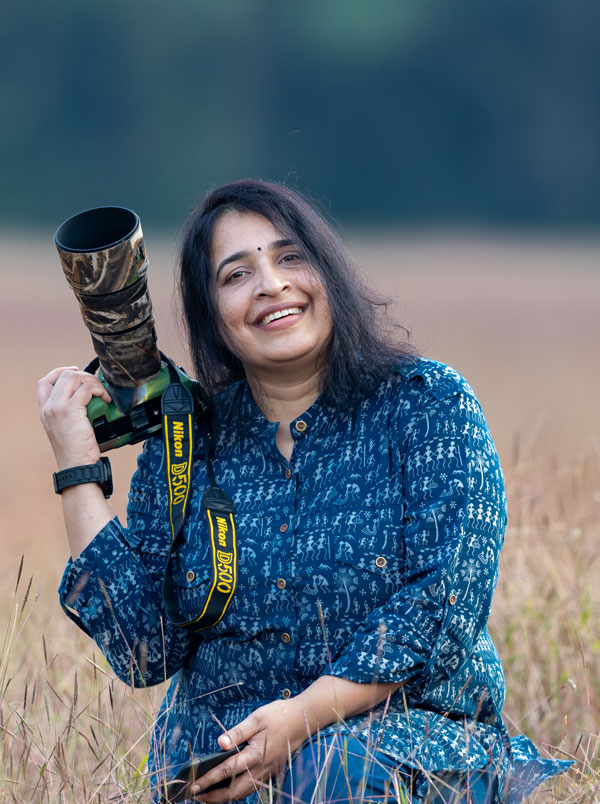 Seema Suresh
Nature & Wildlife Photographer,
Director Public Relations & Nature Conservation Programs
Apart from being a free lance journalist, Seema is one of the few lady wildlife photographers of the country. She has her work published in many magazines and books. She has featured in various Television shows featuring nature conservation & wildlife photography. Her vibrant career has earned her laurels including "Lady icon of the year 2017" and "Photomuse Luster Award". She is a part various NGO's working for nature conservation and is actively involved in organizing nature awareness campaigns and classes. She is known for her skills as a mentor and a teacher when it comes to creating nature awareness among school and college students. Her photographs were part of more than twenty-five group exhibitions conducted inside and outside India.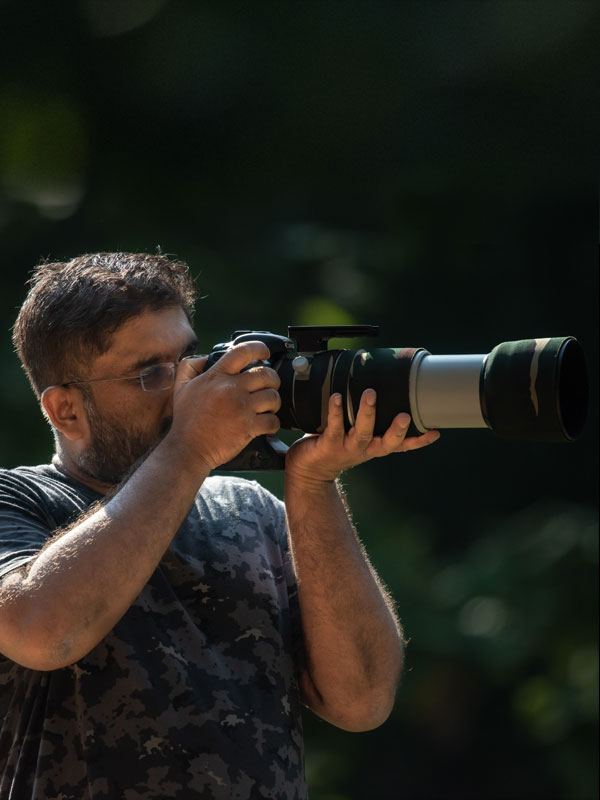 Dr. Krishnakumar Mechoor
Nature & Wildlife Photographer,
Managing Partner & Director – Operations
Dr. Krishnakumar, affectionately known as "KK" had his career focused just as an orthopedic surgeon till a few years ago. Observations from the intricacies of life and life-sustaining mechanism through X-rays and MRIs always excited him.  Slowly observing life outside, some questions seeped into his veins and he found that the best way to answer the queries were through the camera and lens. The experiences with wildlife and wilderness were seemingly adventurous and entertaining at the same time. Destiny connected KK with one of the most talented photographers of the time, Mr Praveen Mohandas and thence the saga of capturing life through the lens began. Soon his clicks found a place in national and international photography exhibitions with several renowned names in the field. Adding to the credit, a few photographs were selected for Coffee-table books. Features in magazines and journals provided a big moral boost and encouragement.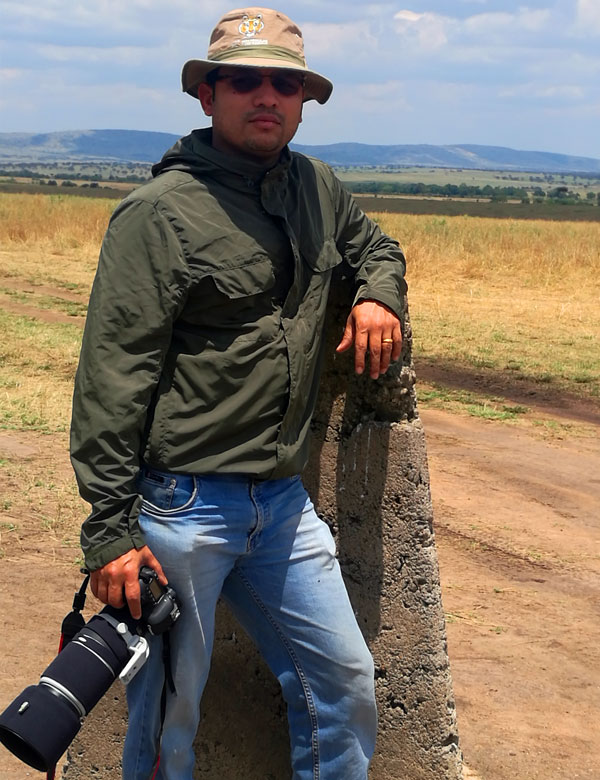 Dr. Linto John
Bird Photographer
Managing Partner & Director – Overseas Projects
A general surgeon by profession. Life beyond the constraints of a professional life is where you find yourself. An avid birder, interest shifted to bird photography, and has   been doing nature and bird photography since then. His works has won acclaims in various online platforms, print magazines and exhibitions over the years. He is considered to be one of the finest bird photographers in the middle east. He is also well versed with Indian flora and fauna. Few of his works have been winners in various contests. He has his pictures published in reputed regional and international magazines including National Geographic, wild planet and BBC Wildlife magazine.